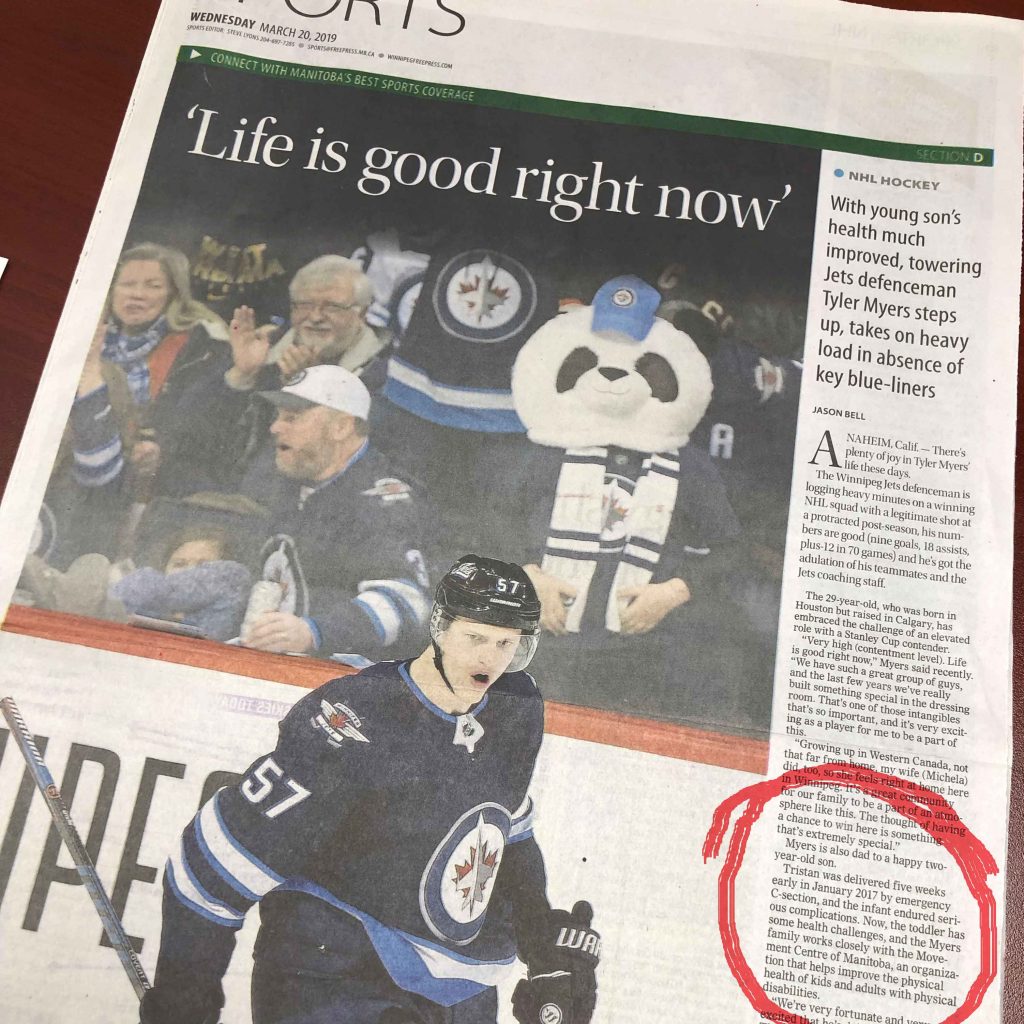 It was a pleasant surprise when we were reading the Sports section in the Winnipeg Free Press on Wednesday, March 20 and noticed our name mentioned in this article about Tyler Myers.
We're proud to be an organization that helps kids like Tristan gain independence, and seeing those words in print is a reinforcement of our mission.
See the full article HERE.