This is Zoey.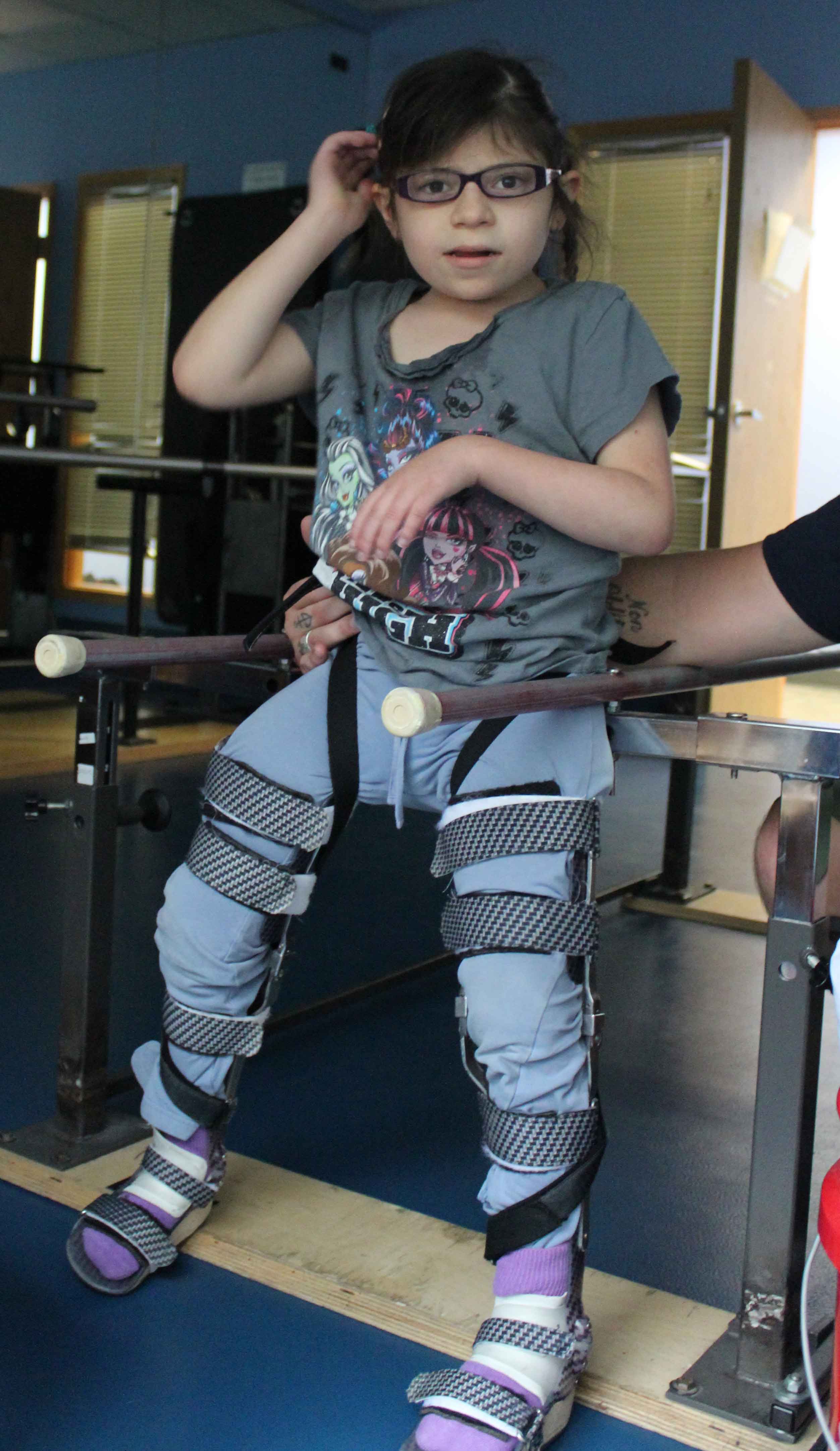 Zoey's beautiful smile and joyous giggle will melt your heart when she enters a room. It's impossible not to smile back at this amazing girl. When her parents Joel and Diane first brought her to The Movement Centre in 2013, Zoey was 4 years old. They had heard great things about The Movement Centre and knew this was a place she could make progress toward her own independence!
When Zoey first started working with Chris, her Conductor, she had no interest in walking, partly due to pain in her left foot, and she only used crawling to get where she wanted to go. Even after Zoey had heel cord lengthening surgery, she was reluctant to put the pressure on her foot required to take a step. Additionally, she had a sensory sensitivity and was originally very resistant to Chris' attempts to assist her.
Although Zoey's parents will tell you she's a formidable little girl with a stubborn streak, they will also tell you that Chris and Zoey have formed a bond: Mom Diane says, "I enjoy the interaction between Zoey and Chris. He sweet-talks her and she gives him heck for making her work so hard. They are both so comfortable together. It's adorable. You can tell there's trust there and that's how they are able to get results."
Zoey's first goal was to functionally use standing; for example, climbing up to a standing position at the couch to see her big brother. She also worked on stepping independently. Joel and Diane will both tell you there were almost instantaneous results.
Zoey's first independent steps in a walker happened at The Movement Centre, and her progress just continues! Zoey is now motivated to stand of her own accord, and use nearby objects to help her walk. Diane says the techniques used at the Centre have helped Zoey recognize any object as a means of getting to her destination.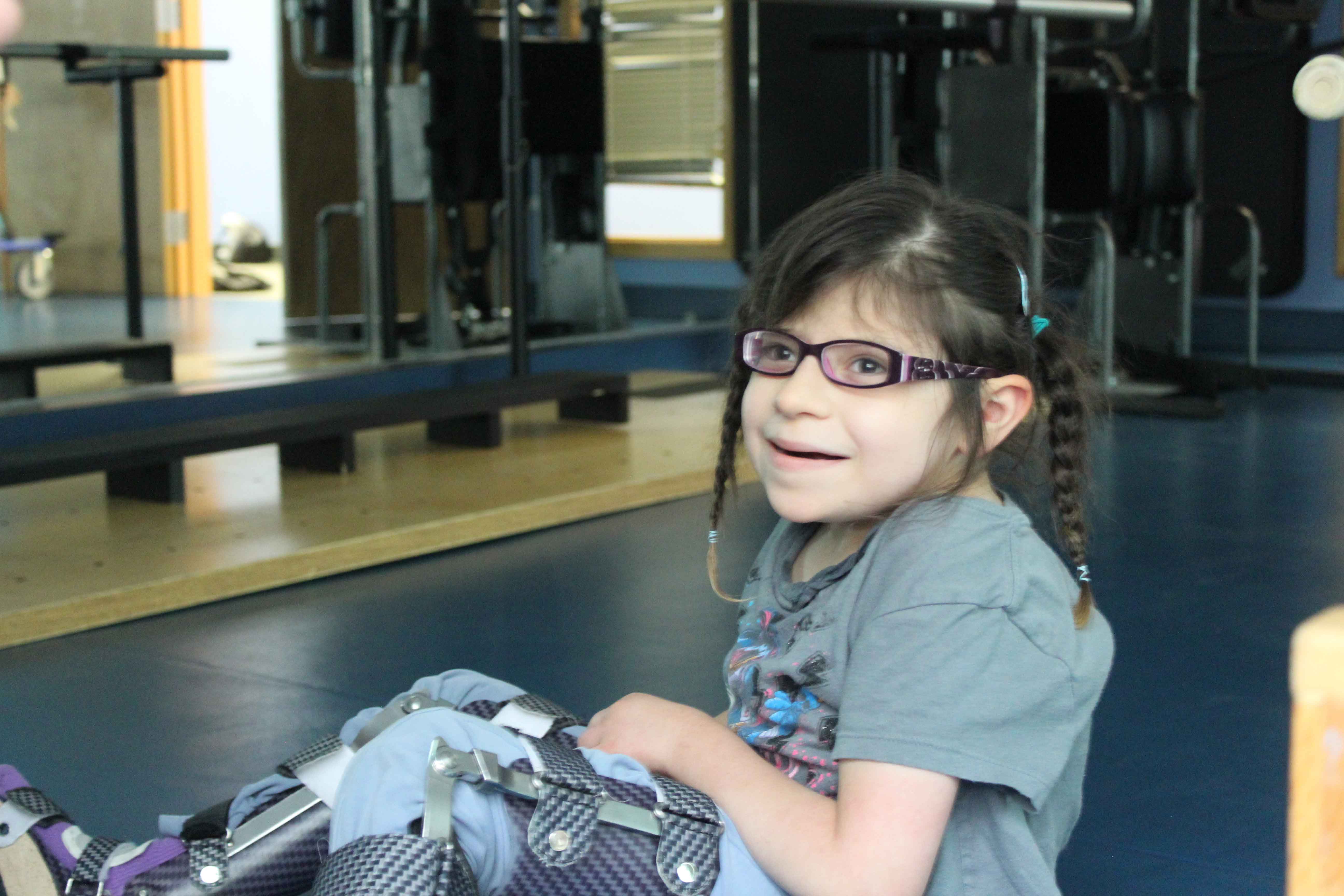 These days, Zoey is continuing to work on her balance. Concentrating on her core stability, Chris has used the parallel bars as a minimal support while Zoey focuses on her anterior and posterior balance. She's also working on her endurance so she can walk for longer periods of time with less assistance.
In addition to her progress towards functional independence, Dad Joel tells us she has learned a quicker acceptance of change, is more tolerant, more easygoing and happy, and more exploratory of her environment and people.
Zoey and Chris have formed a lasting bond thanks to Conductive Education Rehabilitation, and your support, which makes it all possible. With your continued generosity, Zoey can continue her journey towards independence, her smile will only get bigger, and her giggle will only get sweeter!
Watch a slideshow of Zoey's photoshoot here: