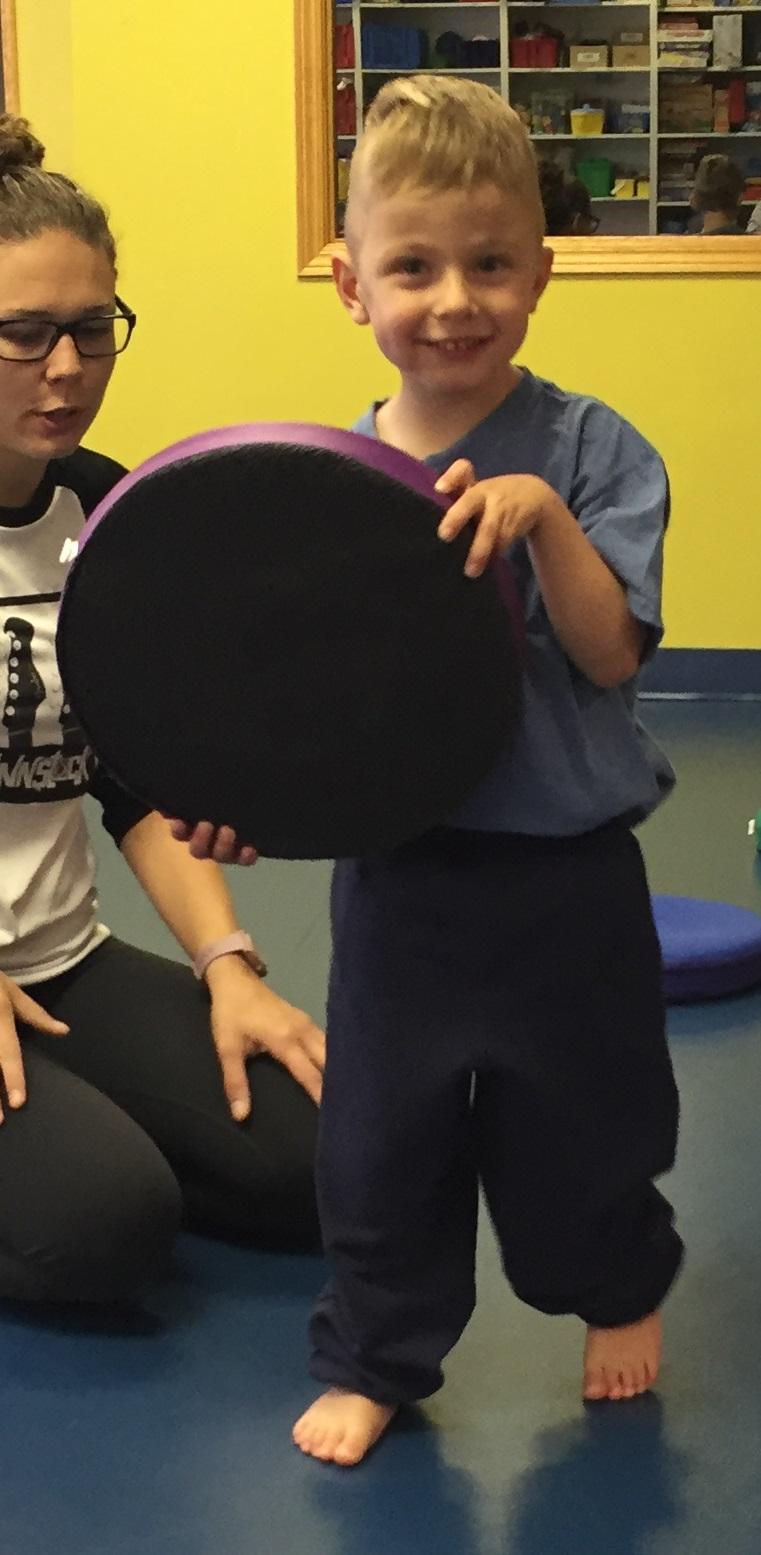 When Wyatt came to The Movement Centre in late 2013, he was less than a year old. Having had a perinatal stroke that affected his left side, he was unable to crawl, walk or stand independently.
Using Conductive Education rehabilitation, Wyatt worked hard on the skills necessary to learn to crawl, stand up, and walk. Over the months, Wyatt's focus paid off! With the guidance of his conductors, he took his first independent steps at The Movement Centre last year, with his Mom proudly looking on!
Now, Wyatt is not only walking independently, he's running!  With Wyatt's newfound skills, he is ready to take on some new challenges. With independent movement comes the need to work on balance and other measures to stay "safe" – and he is learning these skills by stepping onto and over various obstacles during his sessions.