A romantic picnic
Brynn and Brody had their session outside, and then had a romantic homemade pasta lunch. Don't worry – it was chaperoned!
Brynn worked on her independent steps and Brody took his very first unassisted step in his walker!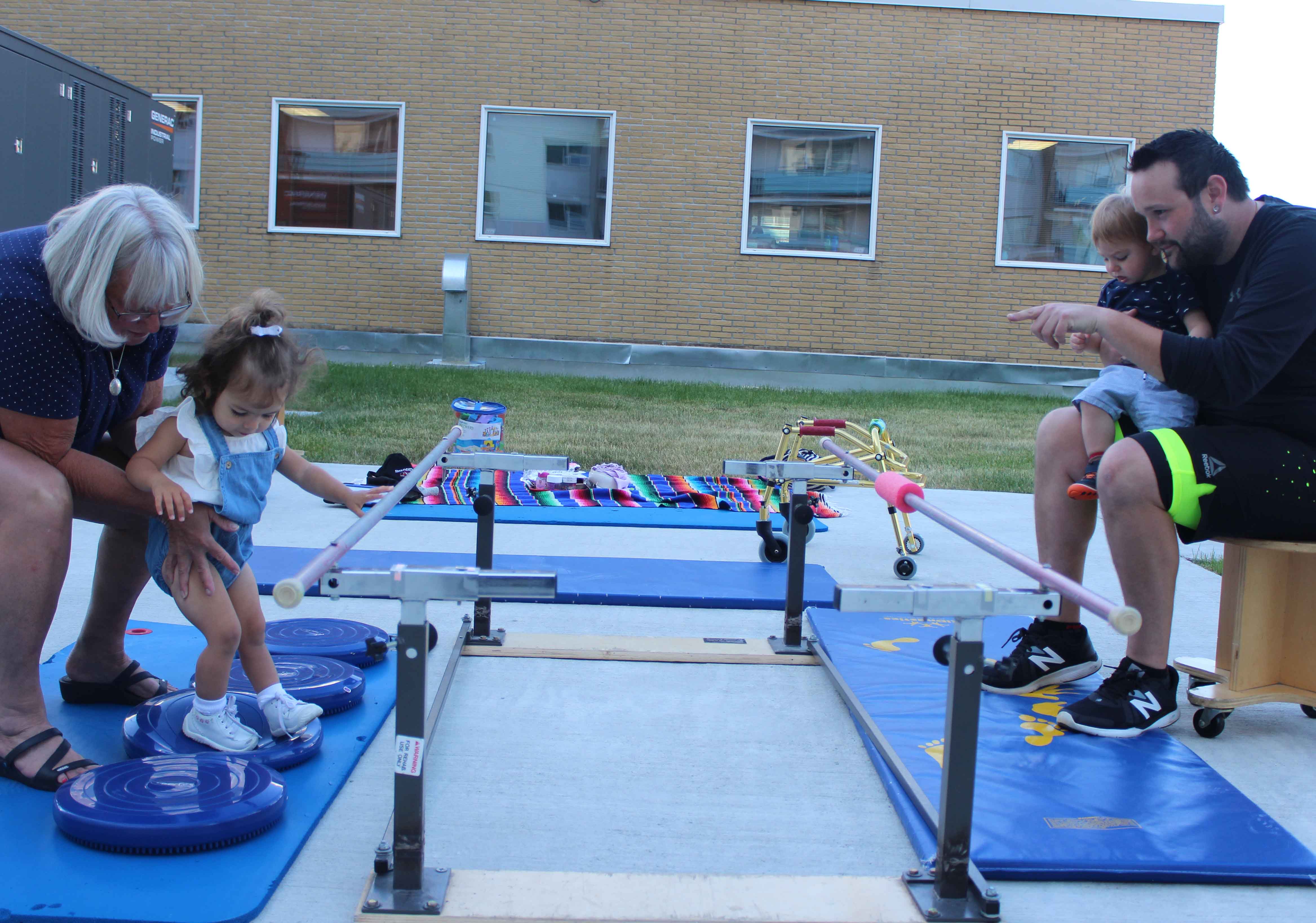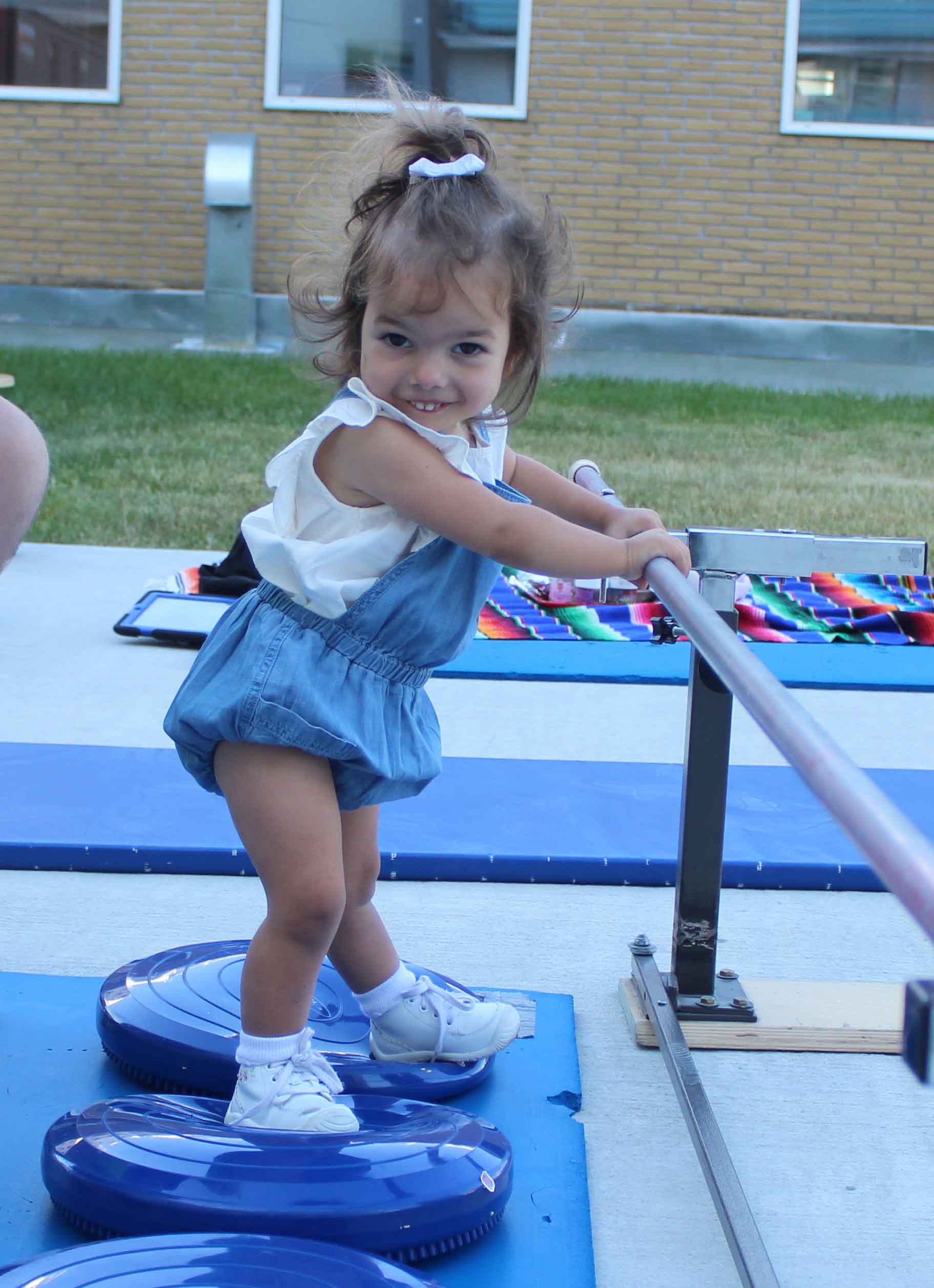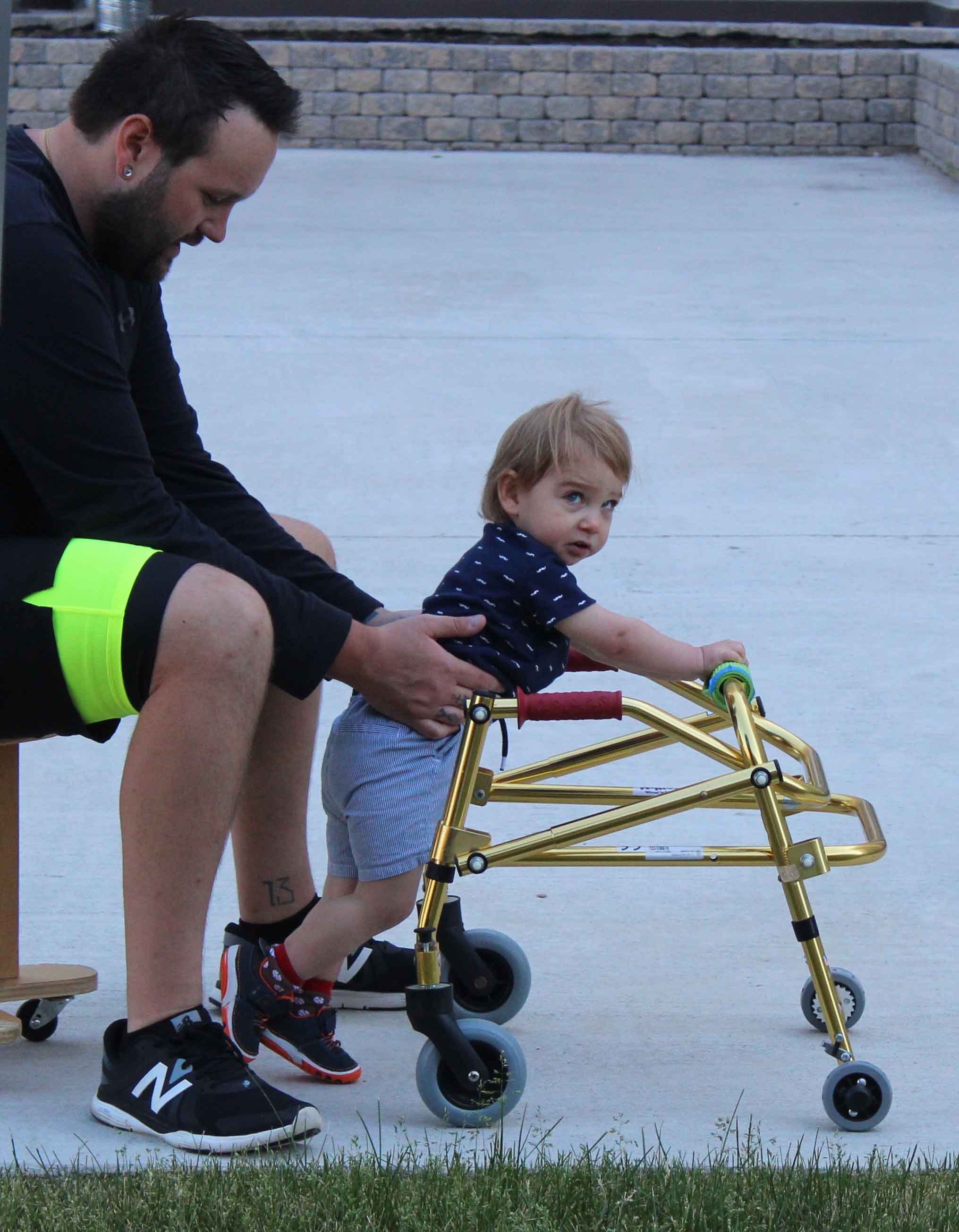 A pajama day
Lucky staff in Monika's class didn't have to wear their Centre uniforms on pajama day! Oh, and the kids loved it too!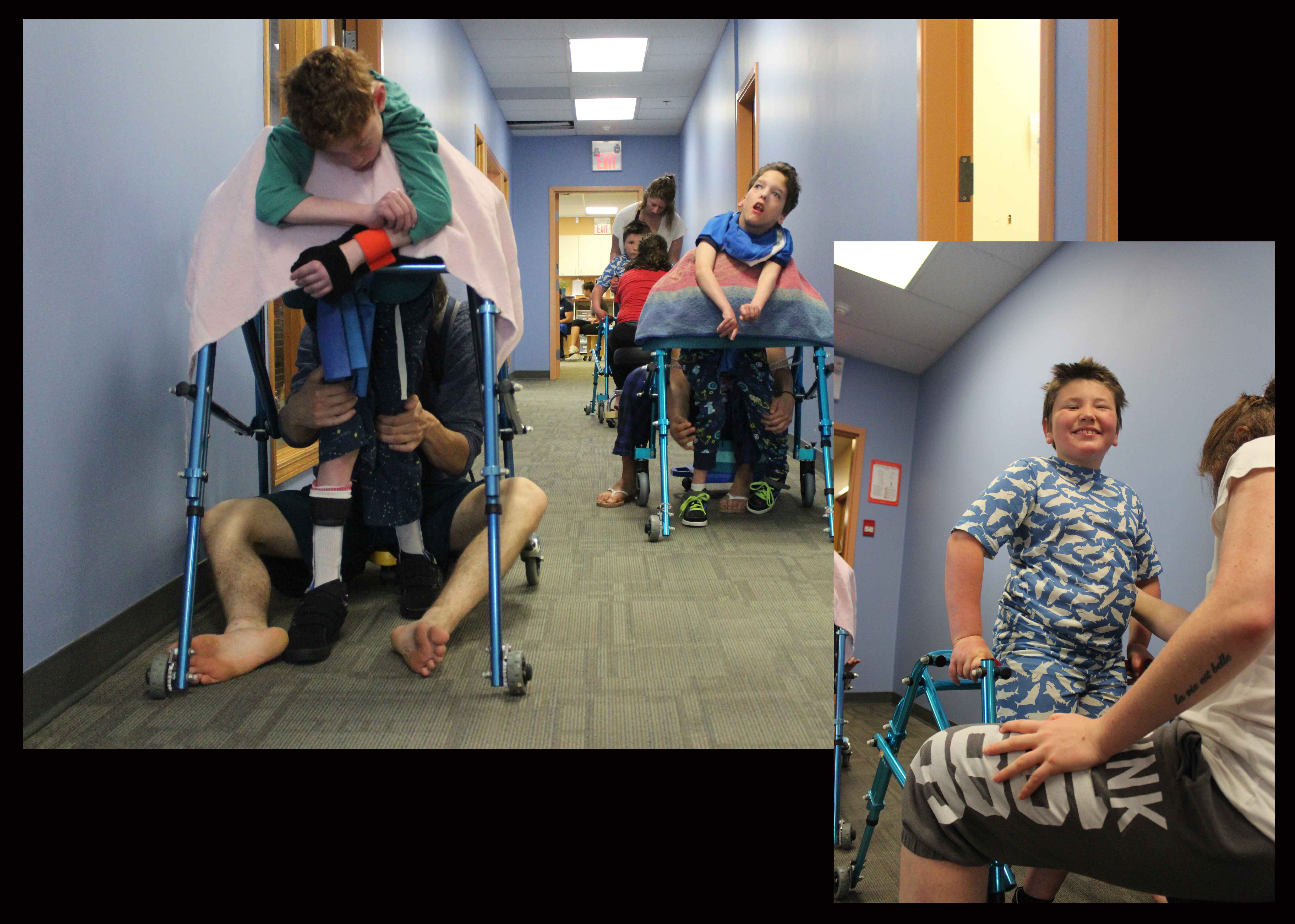 A pizza lunch
Linda and David made a homemade pizza. David worked on his balance and hand movement while chopping green onions at the counter, and Linda worked on her coordination while she cut some other toppings at the table. Thankfully they were willing to share with everyone because it smelled delicious!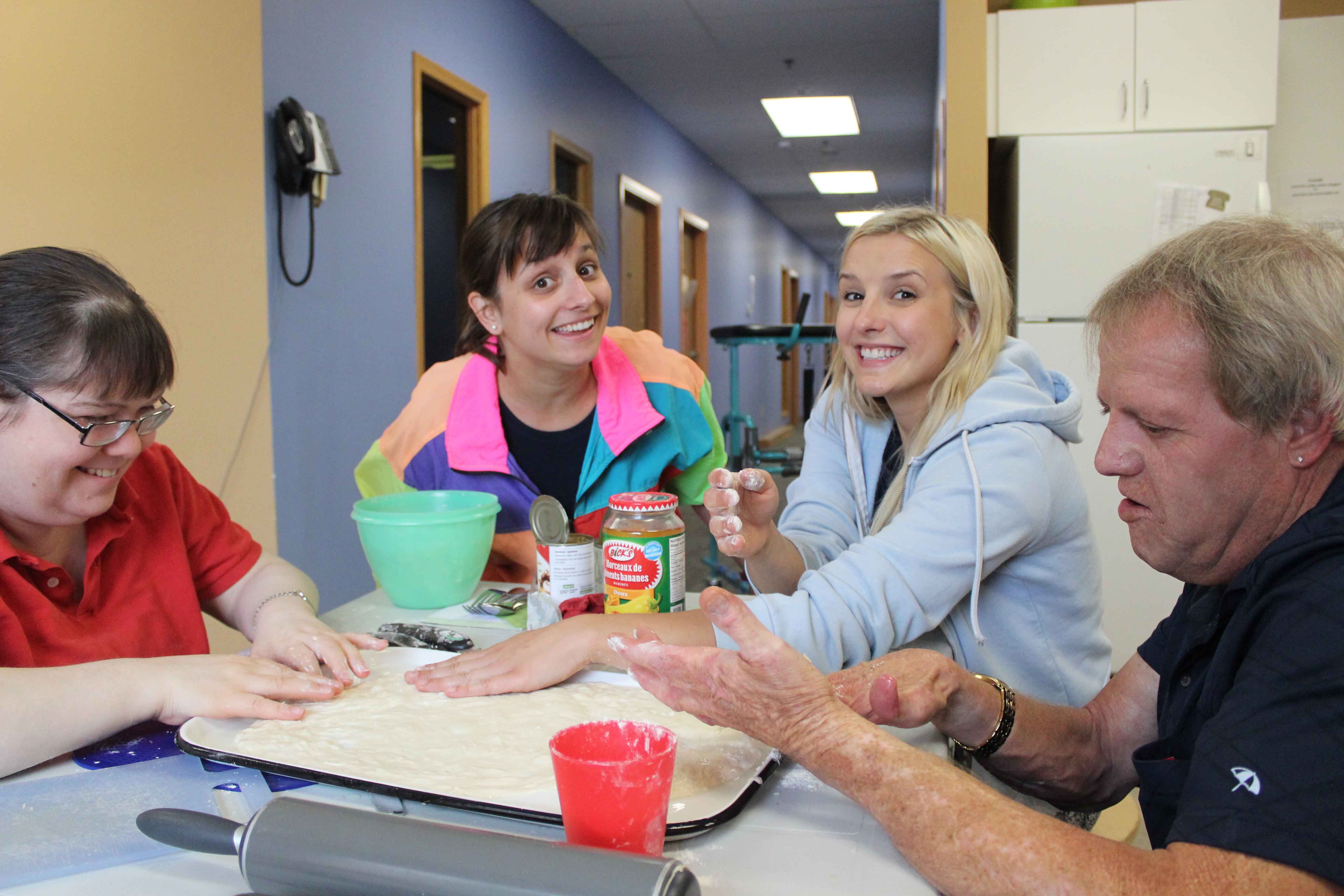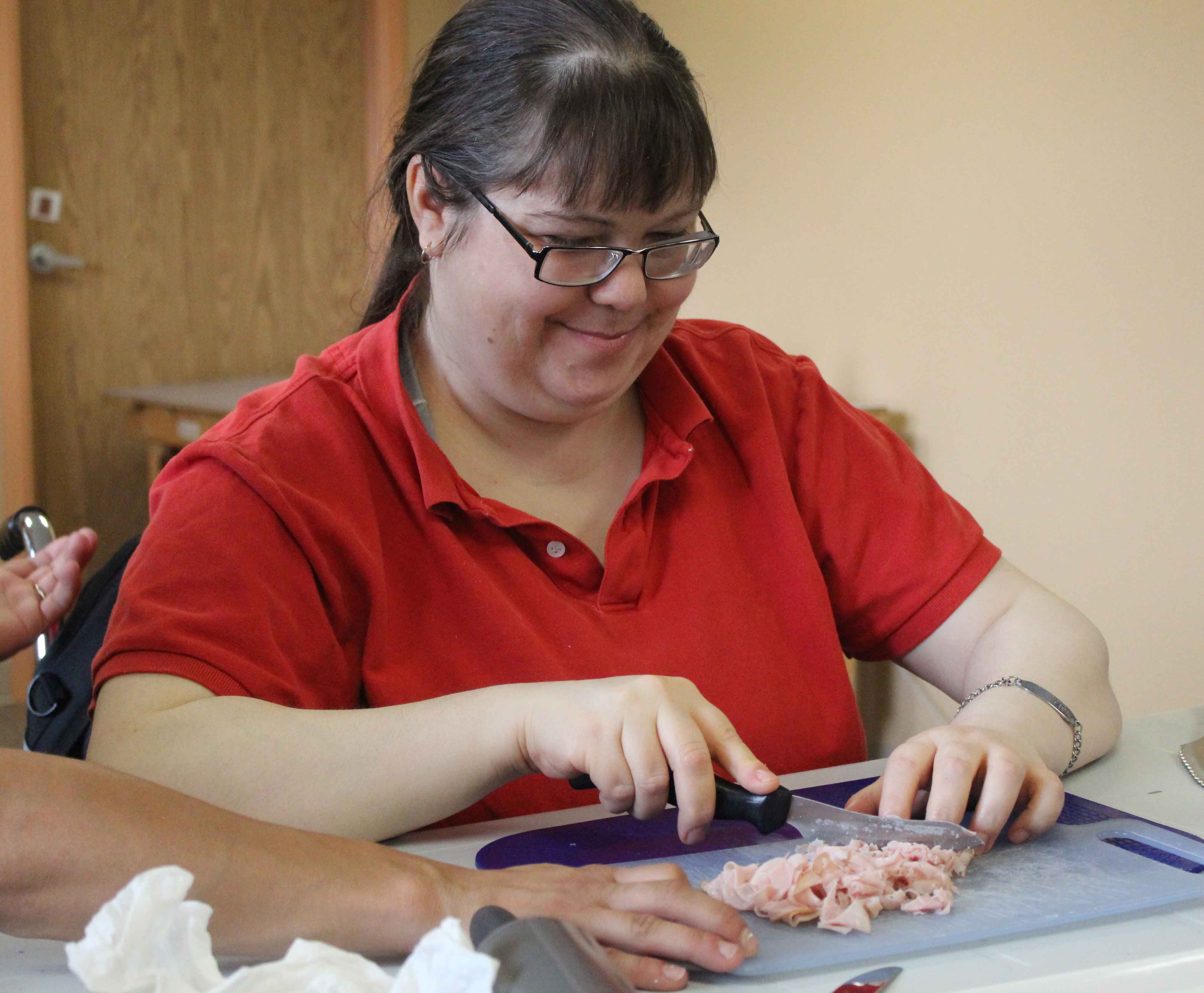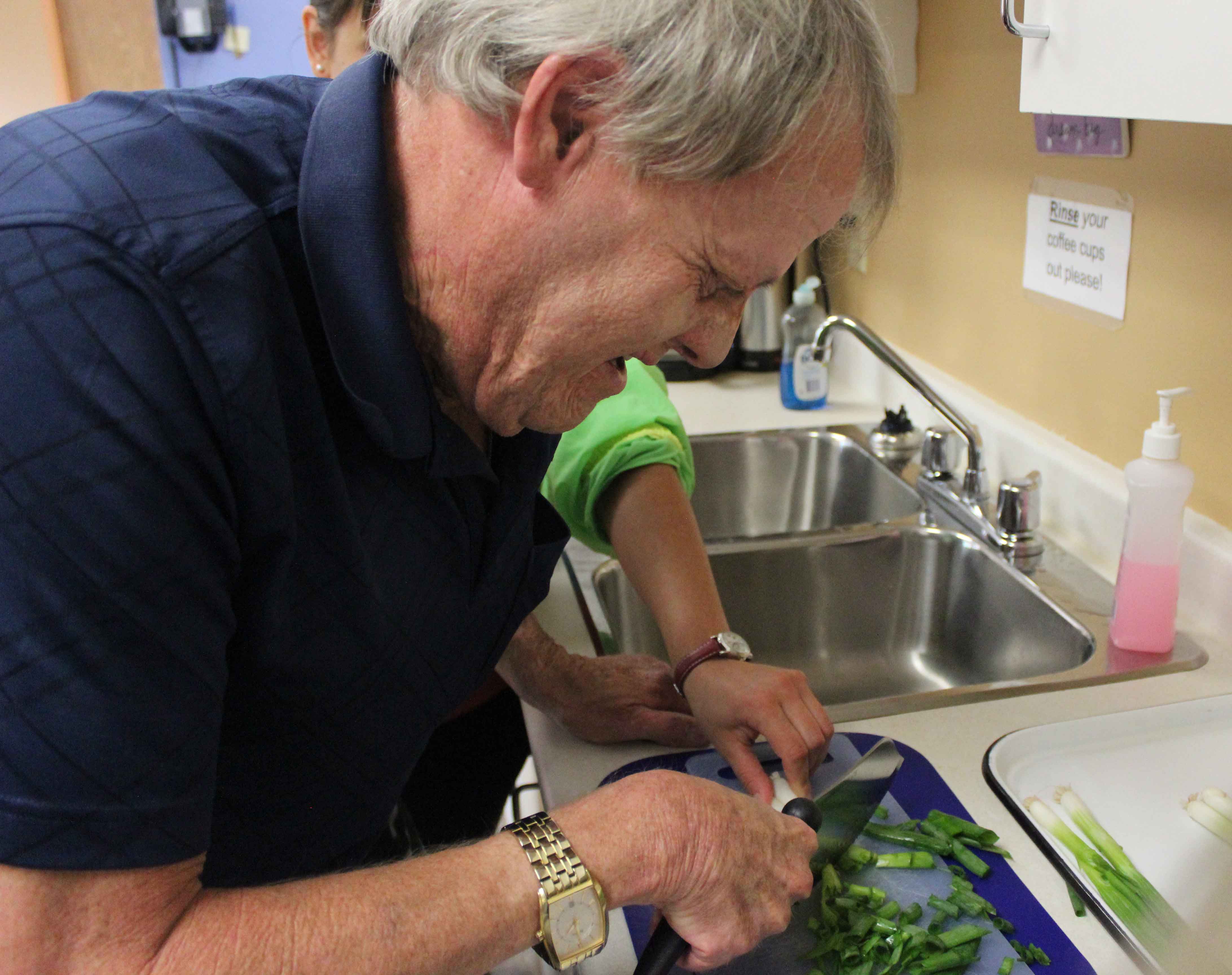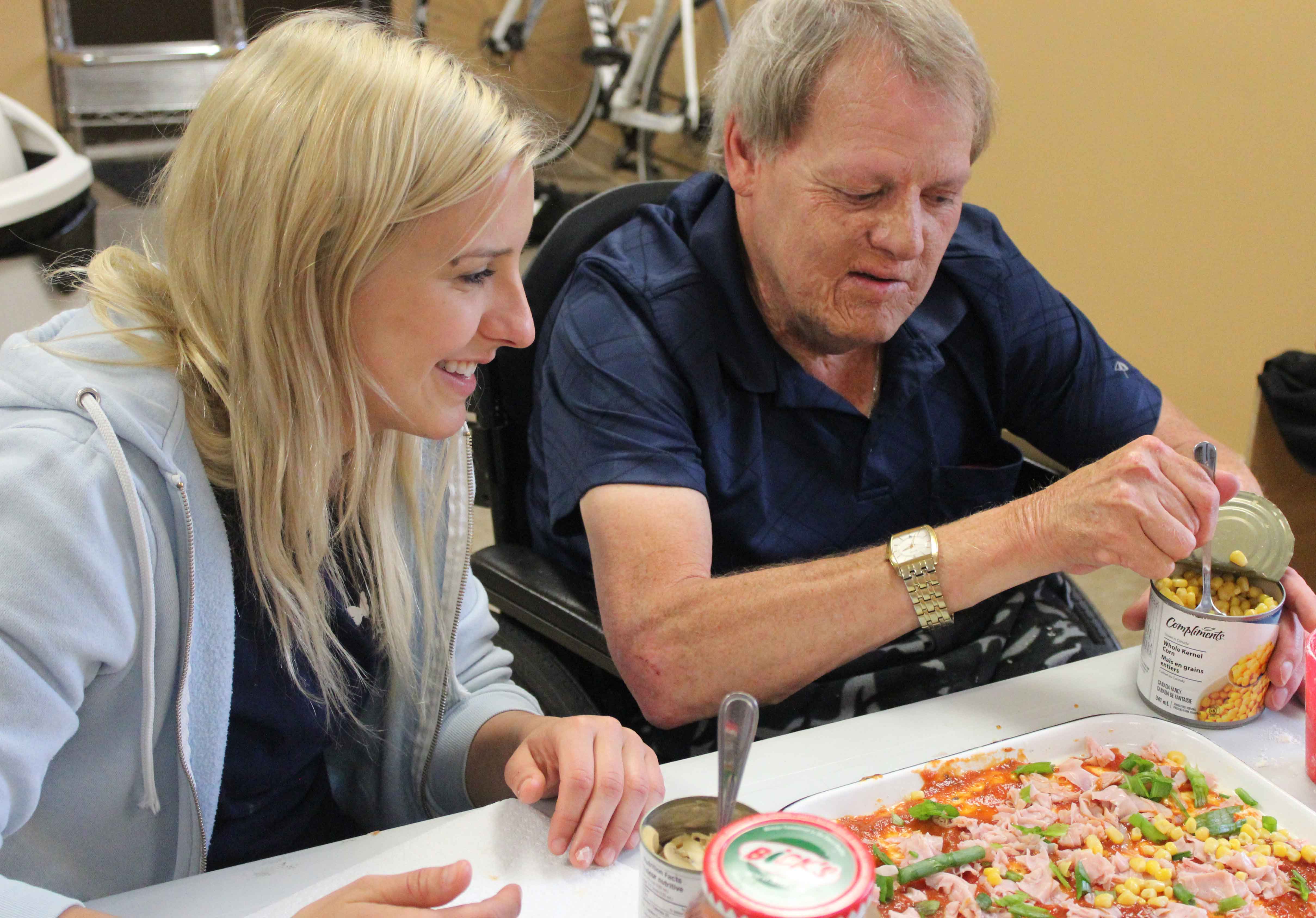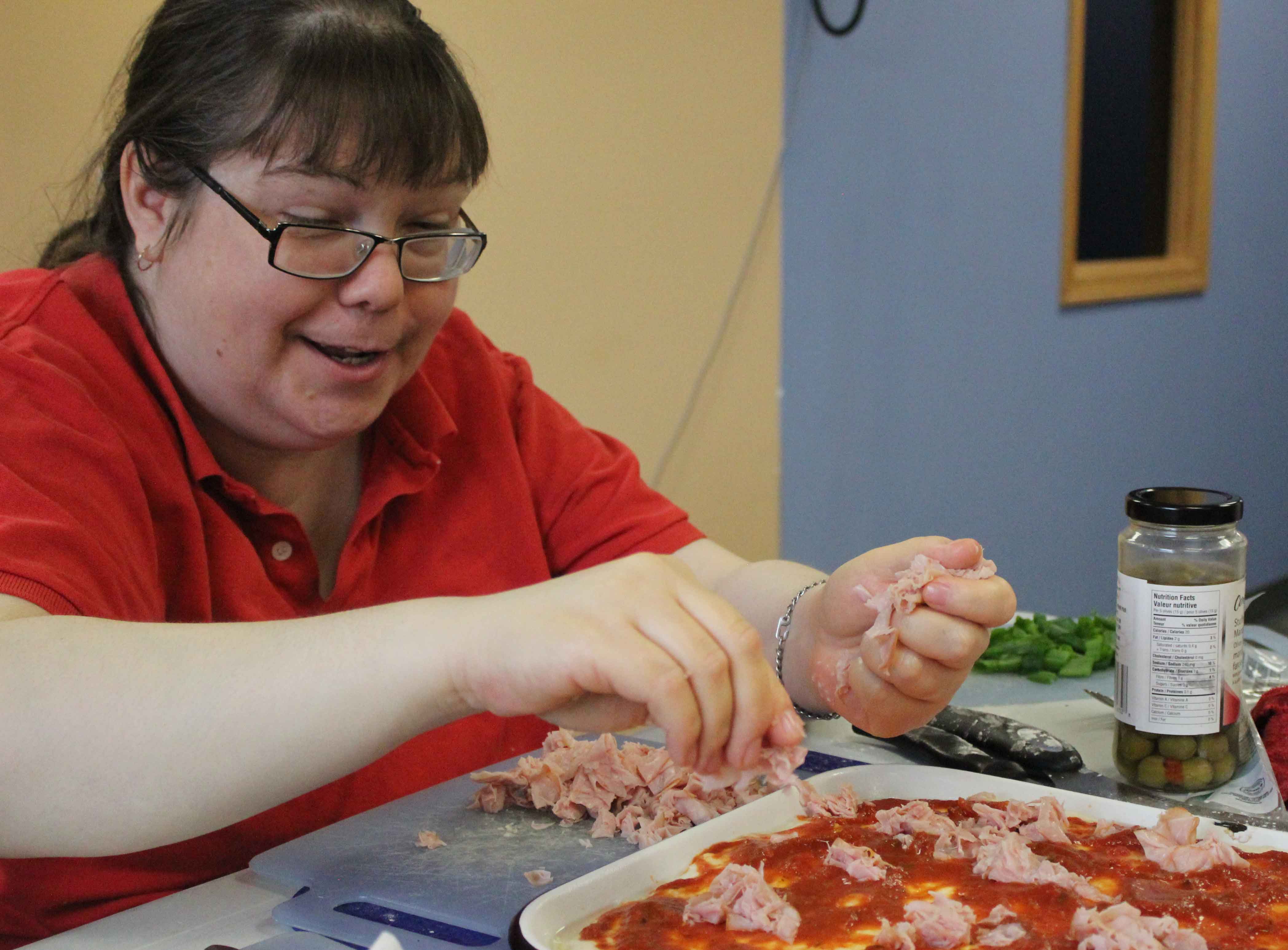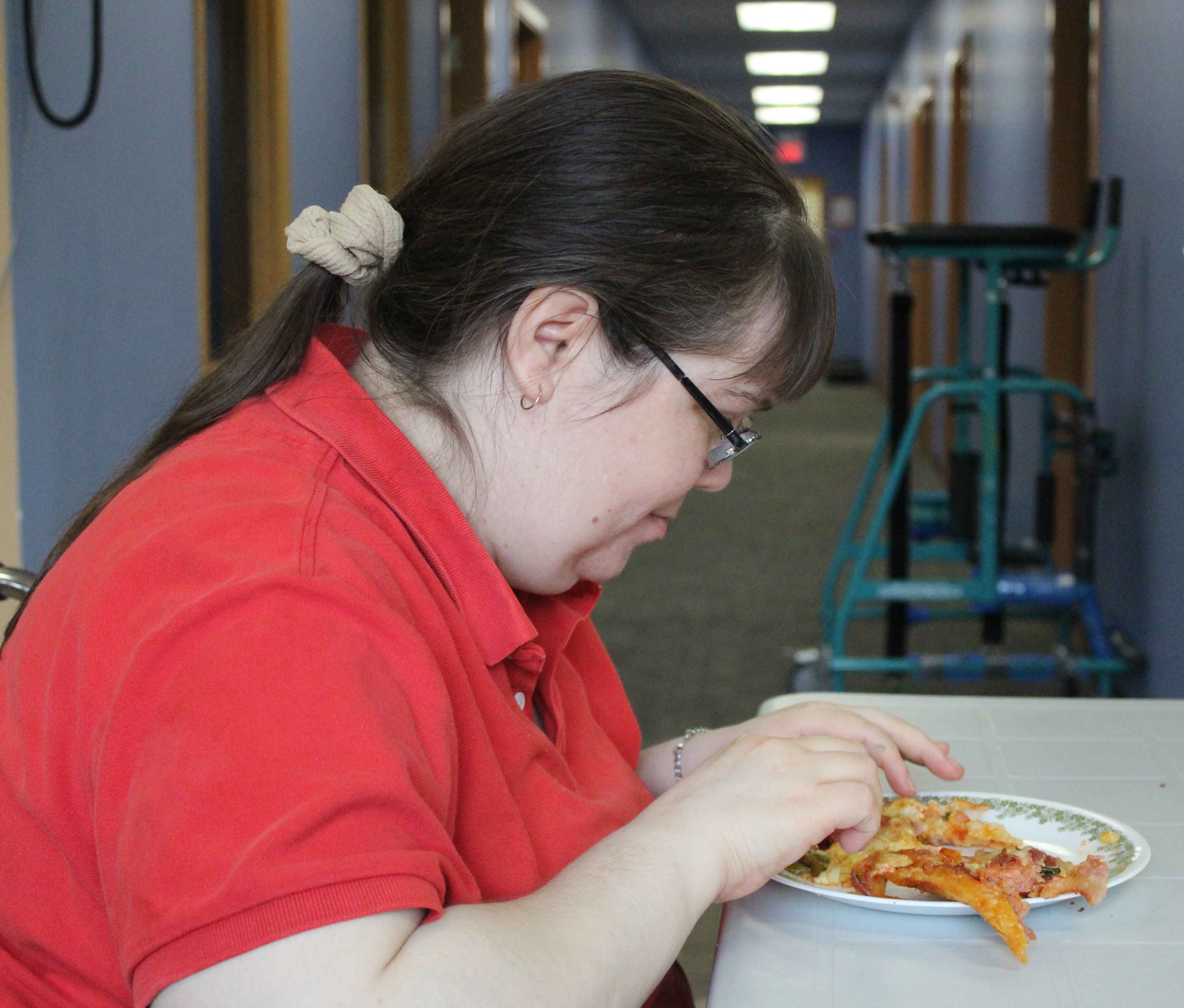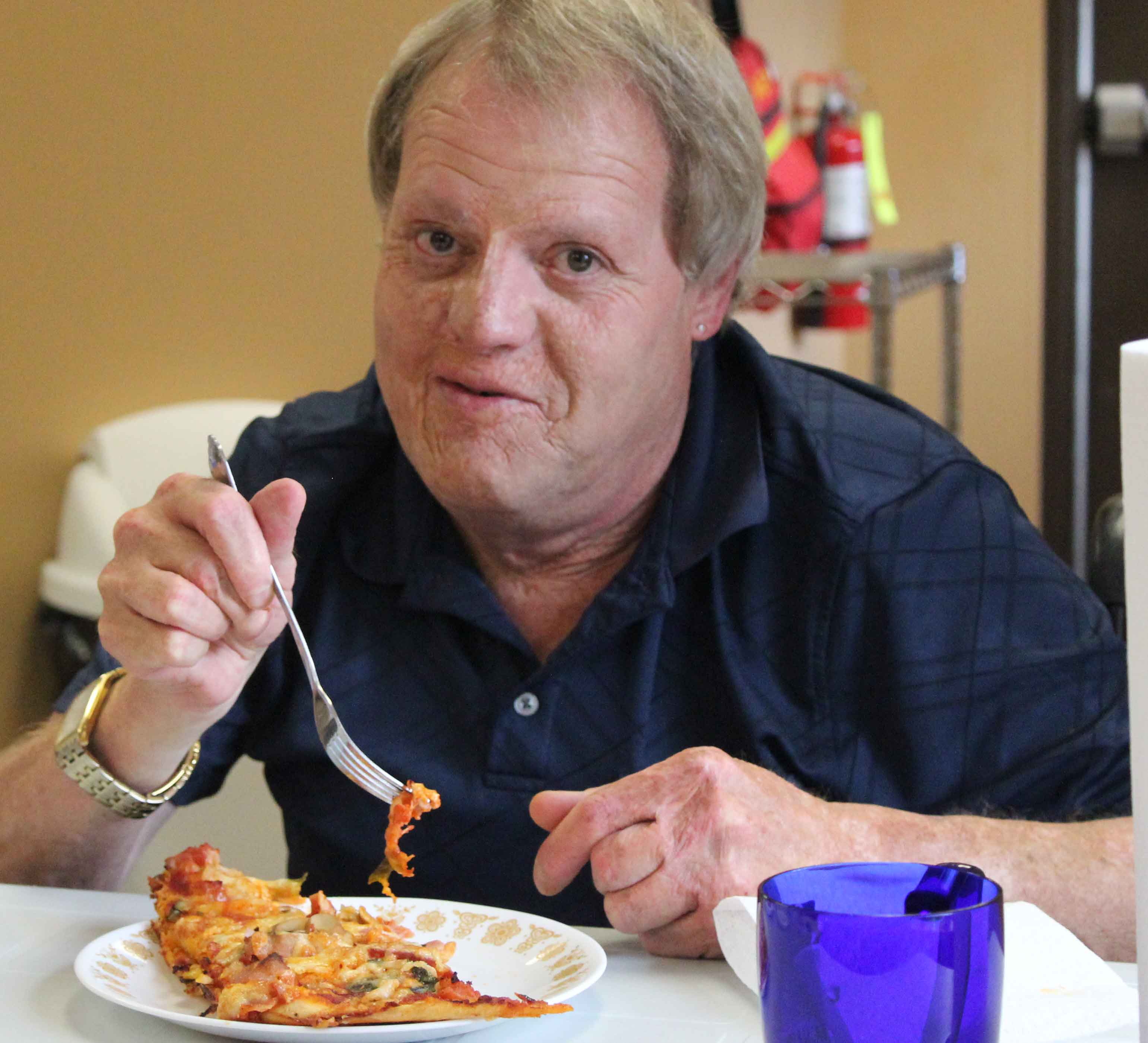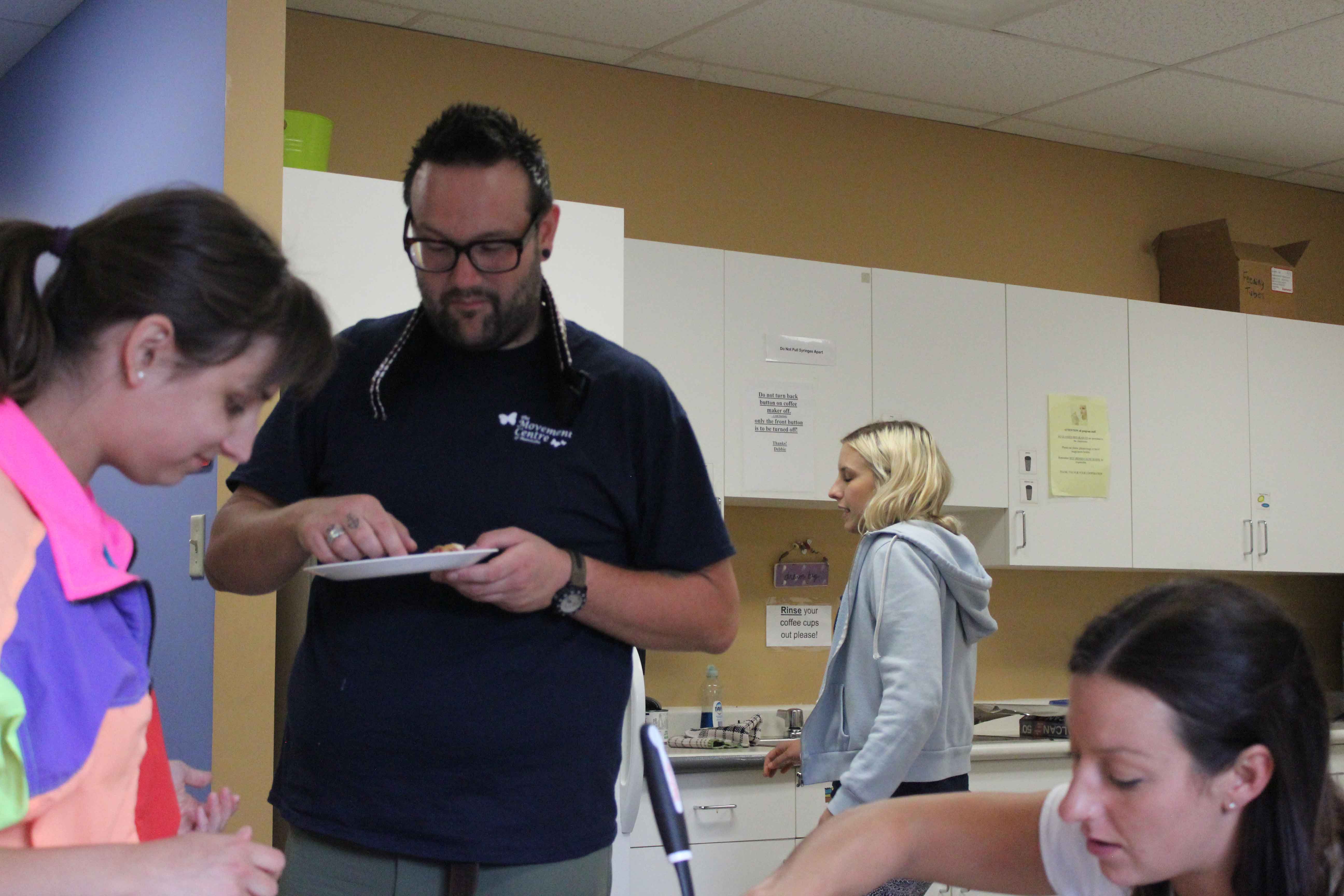 A pool party
On the last day of spring session, the kids enjoyed a swimming session.
Watch for more news on our aquatic club in an upcoming newsletter!