Administrative Staff
Olivia Doerksen – Executive Director

Olivia Doerksen is our Executive Director at the Movement Centre of Manitoba, and Directory of Advocacy for the Association for Conductive Education in North America (ACENA). A believer in life-long learning, Olivia graduated from Red River College from the Business Administration – Accounting (Honours) program and still takes courses of interest through the University of Manitoba and Laurentian University to fulfill her curiosity and expand her knowledge base. A goal of Doerksen's is to complete her EMBA in the near future.
Olivia's passionate about advocating for those in need and individuals living with physical disabilities, as she has her whole life for her Mother and Grandfather who both live with Multiple Sclerosis.
Doerksen has received many awards and distinctions including being the top recipient of the Enterprising Women's Award (Red River College), PEO Foundation Award (mission of the PEO Foundation is to empower women in business) and several other bursaries & scholarships in recognition for academic achievement, exemplary leadership and model "all-round" student.
Olivia resides just outside of Winnipeg by Birds Hill Park with her partner Chris, stepson Ben & their "farm" complete with two dogs and two cats. She's a golfer, a lake-goer, enjoys her yard work, an outdoor enthusiast and enjoys spending time with friends and family.
Contact Olivia
---
Tanya Joss – Manager of HR & Marketing
Contact Tanya
---
Justin Burley – Executive Assistant
Contact Justin
Conductors
Currently, we have 3 Conductors in our facility. A Conductor is an individual who has been educated to teach Conductive Education and are found throughout the world. Right now, our Conductor's include: Chris Martin, Eniko Fonyodi, and Monika Juhasz.  Each of them has received their Conductive Education Degrees. They are supported by our staff members called Conductor's Assistants who help our clients in class and are always kind, friendly, understanding, and very knowledgeable.
Our Senior Conductor, Gemma Potter is currently away from our Centre on a maternity leave. However, Gemma continues to be involved at The Movement Centre and recently headed a Movement Centre project that involved creating an online course for Conductor's Assistants which was released Spring of 2016!
Chris Martin, Conductor QCS
Chris has had a long history with The Movement Centre stemming from his friendship with Bryce, a long-time client at the centre and son of the Executive Director, Margy Nelson. He has known the Nelson family since his early teens and attended a summer camp graduation when The Movement Centre was still located in Tuxedo.
In early 2009, Chris began volunteering one day a week at the centre while waiting to start as an electrical apprentice. One day a week quickly turned into a full time position as a Conductor's Assistant as he fell in love with The Movement Centre and its clients.Within a year of working as an assistant, Chris decided that he wanted to continue his career in Conductive Education and enrolled at the National Institute of Conductive Education in England.
Chris returned home each summer to work in the intensive camps at the Centre during his three year stint in the U.K. At the end of his second year of university, Chris signed a contract with The Movement Centre and has been working full-time as a Conductor since returning home to Canada in June of 2013
"The intense work of the clients and their dedication to their goals continues to inspire me on a daily basis. I'm happy to be back home and working as a part of the team at The Movement Centre."

---
Conductive Education Assistants
Joey Potter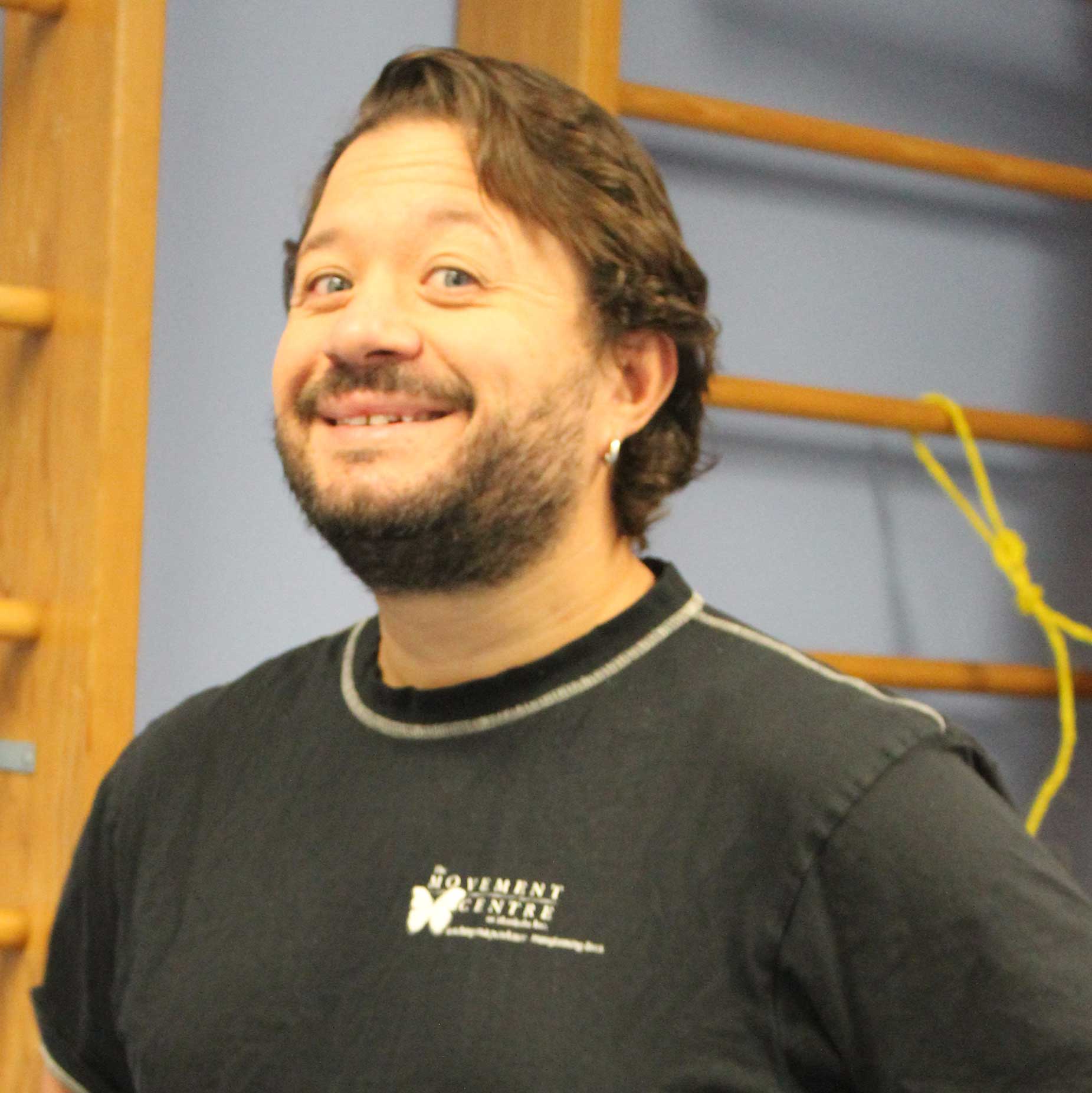 Chelsea Marshall
Lacey Lynes
---
Margy Nelson (B. Ed.) – Founder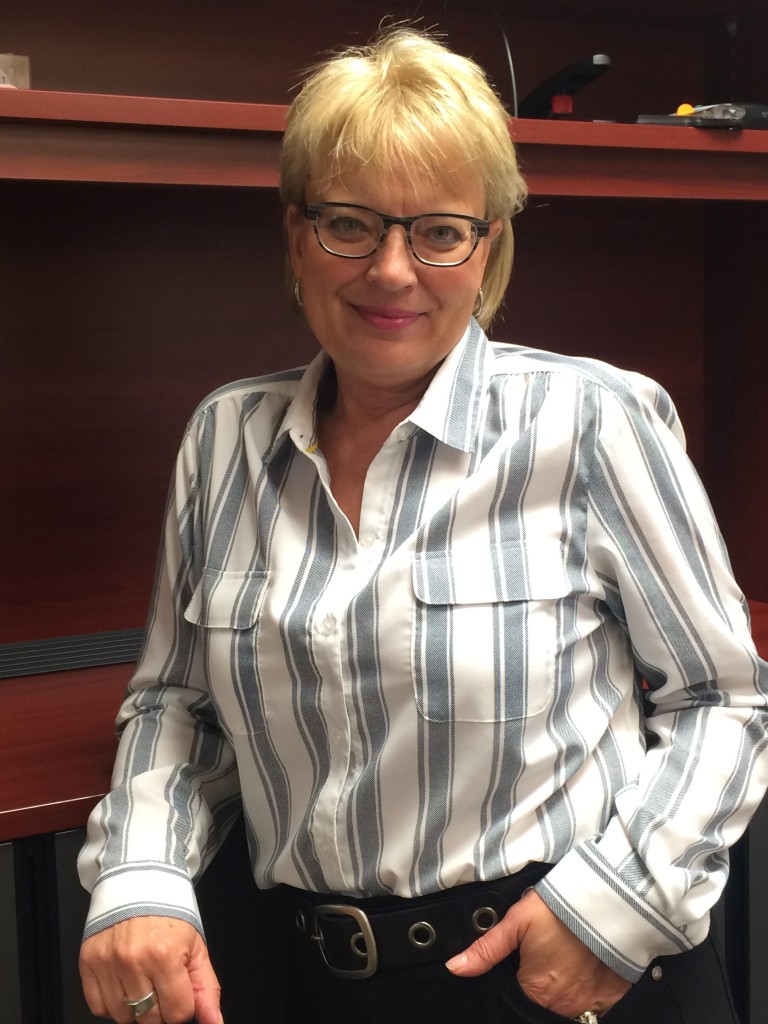 Margy Nelson has worn many "hats" in her professional life; business woman and then elementary and junior high teacher, – but according to her – the "hat" that is most near and dear to her heart is in the role of Executive Director and Co-Founder of The Movement Centre of Manitoba.
Back in January, 1989, Margy & husband John, gave birth to premature twins Bryce and Sean.  Being born 12 weeks early, first-born son Bryce was quickly diagnosed with having cerebral palsy; Sean escaped complications.  Years later, in the summer of 1997, Margy took her son, Bryce, out East, to a center offering a unique program called Conductive Education.  As an educator at the time, Margy was enthralled that Conductive Education is an "educational" approach to motor movement; it's a program that teaches daily-living skills – designed to increase independence.   Margy and Bryce were away from home for 5 weeks, and had spent in excess of $7,000.00 for treatment and traveling expenses.
Margy quickly realized that there was a need for Conductive Education in Manitoba; in fact, there were numerous needs to be addressed.  There was a need to assist all those living with a mobility challenge by providing them with Conductive Education; a need to assist all family members, by providing the necessary "tools" to their loved one – thereby potentially increasing some level of independence, and easing some of the pressures placed on the family.
When creating The Movement Centre, Margy approached two other mothers of children who had cerebral palsy – to help her create a non-profit charitable organization which would provide Conductive Education rehabilitation at a fee that would be affordable to all. "The Movement Centre of Manitoba" was incorporated in December, 1997 and immediately received its charitable status. The Movement Centre proudly boasts full-time programming for children and adults with cerebral palsy, multiple sclerosis, acquired brain injury, Parkinson's disease, and stroke – since 1998.